Top Cars with Ambient Lighting
In the world of automotive innovation, the pursuit of a more comfortable and luxurious driving experience has led to the integration of various features. Ambient lighting is one such aspect that has greatly increased in popularity in recent years.
This innovative technology transforms the interior of your car. It creates a mesmerizing environment that enhances the overall driving experience. In this article, we'll look at what is ambient lighting and explore some of the top cars that offer this captivating feature.
What is Ambient Lighting?
Before we look at popular cars with ambient lighting, it's essential to understand what is ambient lighting and how it enhances the driving experience.
Defining Ambient Lighting
Ambient lighting, in the context of automobiles, refers to a unique illumination system that is part of the interior décor of a car. Unlike traditional overhead lights, ambient lighting is strategically set throughout the cabin to create a soothing, visually appealing atmosphere. It's designed to be soft, subtle, and adjustable, providing drivers and passengers with a customizable, mood-enhancing environment.
Top Cars with Ambient Lighting
Audi A7
Audi has always been at the forefront of luxury and technology, and the Audi A7 is no exception. This sporty yet elegant sedan comes equipped with Audi's Multi-Color Ambient LED Interior Lighting system. It offers 30 different color options and an array of lighting effects to create the perfect mood for your drive.
Mercedes-Benz S-Class
Mercedes-Benz is renowned for its commitment to luxury, and the S-Class sets the gold standard in this regard. The Ambient Lighting System in the S-Class allows you to choose from 64 different colors. Whether you want to create a serene, relaxing atmosphere or a dynamic, energetic one, the S-Class has you covered.
BMW 7 Series
The BMW 7 Series is a symbol of opulence and performance. Its Ambient Lighting package offers 11 predefined lighting designs and 6 different color options. The inside illumination may be adjusted to suit your mood and the road environment.
Tesla Model 3
Tesla's Model 3 is synonymous with cutting-edge technology, and its interior is no exception. The Model 3 features ambient lighting that can be customized with 64 different colors. This electric vehicle not only excels in performance and sustainability but also in creating an immersive driving experience.
Lexus ES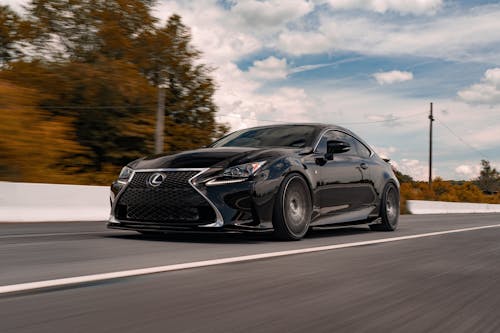 The Lexus ES is a luxurious sedan known for its comfort and style. It offers ambient lighting with a choice of 13 different colors and a selection of modes, including "Sound of Nature," that syncs the lighting with ambient sounds for a unique driving experience.
Volvo XC90
Volvo is known for its commitment to safety, and the XC90 is no exception. This SUV offers a unique ambient lighting feature that is designed to be subtle and soothing. It may not have the extensive color options of some competitors, but it excels in creating a calming atmosphere within the cabin.
Genesis G80
The Genesis G80 is an up-and-coming luxury brand that has garnered attention for its value proposition and stunning design. The G80 features ambient lighting with 64 different colors and multiple lighting themes to create the perfect ambiance for your drive.
Jaguar F-PACE
Jaguar's F-PACE is a luxury SUV that combines performance with style. It offers customizable ambient lighting with a range of color options. Whether you want to create a tranquil environment or an energetic one, the F-PACE's lighting system has you covered.
Lincoln Aviator
Lincoln has always been associated with comfort and elegance, and the Aviator is no exception. Its ambient lighting system offers 7 distinct colors and three different intensity levels, allowing you to personalize your driving experience.
Kia Telluride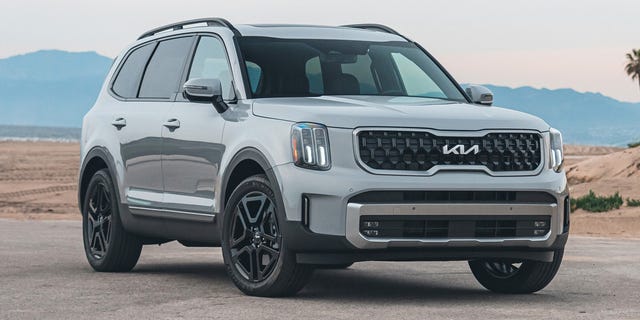 The Kia Telluride has made waves in the midsize SUV segment for its value and features. While it may not offer as many color options as some luxury brands, it provides an ambient lighting system that lets you choose from seven colors and four unique lighting themes to set the right mood.
Benefits of Ambient Lighting in Cars
Now that we've explored some of the top cars with ambient lighting, let's take a closer look at the benefits of having this feature in your vehicle.
Enhanced Aesthetics
One of the most immediate and visually striking benefits of ambient lighting is its ability to enhance the aesthetics of a car's interior. With strategically placed LED lights, ambient lighting can transform a plain cabin into a visually captivating and luxurious space.
Ambient lighting, with its gentle, diffused radiance, may produce a cozy, welcoming ambiance that elevates and stylishly feels the inside of the automobile. It considerably raises the vehicle's perceived quality by adding a touch of refinement and elegance.
Personalization
Ambient lighting systems in cars offer an array of customization options. Drivers and passengers can choose from a wide range of colors and lighting effects to match their mood and preferences. Whether you prefer a calming blue, a vibrant red, or any other color of your choice, ambient lighting allows you to personalize your driving experience. This ability to create a mood or ambiance that suits your taste is a unique feature that can make every journey feel special.
Reduced Stress and Improved Comfort
The gentle, soothing glow of ambient lighting can help create a relaxed and stress-free atmosphere inside the car. Long drives, especially during the night, can be tiring, and ambient lighting can make them more comfortable.
The calming effect of ambient lighting can contribute to reduced stress and fatigue, allowing both drivers and passengers to enjoy a more pleasant and enjoyable ride. It can turn your car into a sanctuary of relaxation.
Enhanced Safety
Beyond aesthetics and comfort, ambient lighting can also contribute to improved safety. Many modern cars with ambient lighting have strategically placed lights that provide subtle illumination without causing distractions.
This soft, non-intrusive lighting makes it easier to locate objects, find controls, and read instruments in the dark without compromising safety. It ensures that essential information is readily available without the need to fumble around in the dark, thereby reducing distractions and enhancing overall safety.
Better Visibility
When driving at night, ambient lighting can improve visibility within the car's cabin. The subtle illumination helps passengers see clearly and locate items without straining their eyes. It's particularly useful for those moments when you need to find something in your car without turning on the harsh overhead dome light. Ambient lighting adds a layer of practicality by making everything more visible without causing discomfort to the driver or passengers.
Cutting-Edge Technology
Vehicles equipped with ambient lighting are often indicative of cutting-edge technology and innovation. Car manufacturers that include this feature in their models tend to prioritize advanced features and enhancements.
Ambient lighting is not just about creating a captivating atmosphere. It's a testament to a car's commitment to modernity and the latest trends in automotive innovation. When you have ambient lighting in your car, you're experiencing a taste of what the future of driving has to offer.
also read: review on SBT Japan used cars
Conclusion
Ambient lighting in cars is more than just a luxury. It's a feature that enhances the driving experience in various ways. So, whether you're a fan of Audi's dynamic lighting effects or Mercedes-Benz's extensive color options, there's a car with ambient lighting that can elevate your driving experience and make each journey a mesmerizing one.