Off-roading is a fun, exciting, and sometimes dangerous activity. It can be as simple as riding on the trails and enjoying nature, or as extreme as rock climbing, and jumping big rocks that could potentially end in an accident. Over landing is one of the most popular forms of off-roading, where adventure seekers take their trucks out into the wild to travel without any set destination and ultimately end up sleeping in the car until they are ready to go again. The catch is that you have to have one adventurous vehicle that has little issue with taking on some rough terrain.
Trucks are built durable for power, stability, safety, comfort, storage space, etc. They are reliable cars that will keep you protected when you encounter rough roads or obstacles along the way.
Anybody who is looking for a vehicle that will be able to handle any type of terrain. Go over big bumps and have enough power to pull you out of tricky situations. Here is the list of the top 13 trucks that you should look for if you are about to buy a truck for off-road driving.
TOP 13 TRUCKS FOR OFF-ROAD DRIVING
Toyota Tundra

Some might argue that the best truck for off-roading is this full-sized pick-up with an available TRD package. It's also called "The Wave Runner of Off-Road Trucks".
Ford F150 Maxx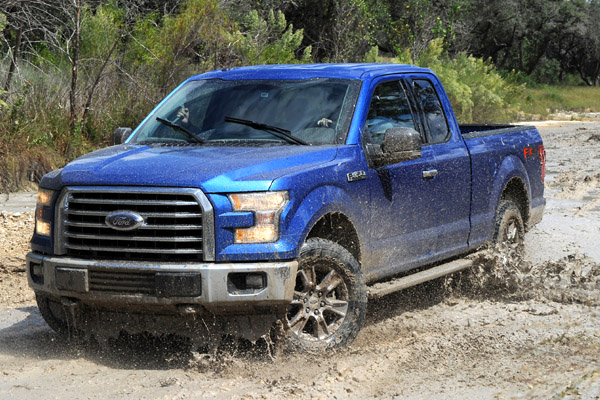 If you are looking for a regular pick-up, then check out the Ford F150 Maxx. It has good ground clearance, and excellent power to weight ratio. The 3.5L EcoBoost V6 offers high torque output on the low end. It is suitable for handling rough terrain without any issues. This truck has enough strength to pull whatever you need it to. Even though it may not be able to tow heavy loads all day long if that is your thing.
Nissan Titan XD

The Titan is one tough cookie, it's designed to take on any terrain you can conquer. The model has a powerful 5.6-liter V8 engine that gets out of its way when you open the taps and it just loves dirt roads with over 60 percent of the weight being over the rear axle which gives this truck high stability in driving.
Toyota Tacoma TRD Pro 4×4 Pickup Truck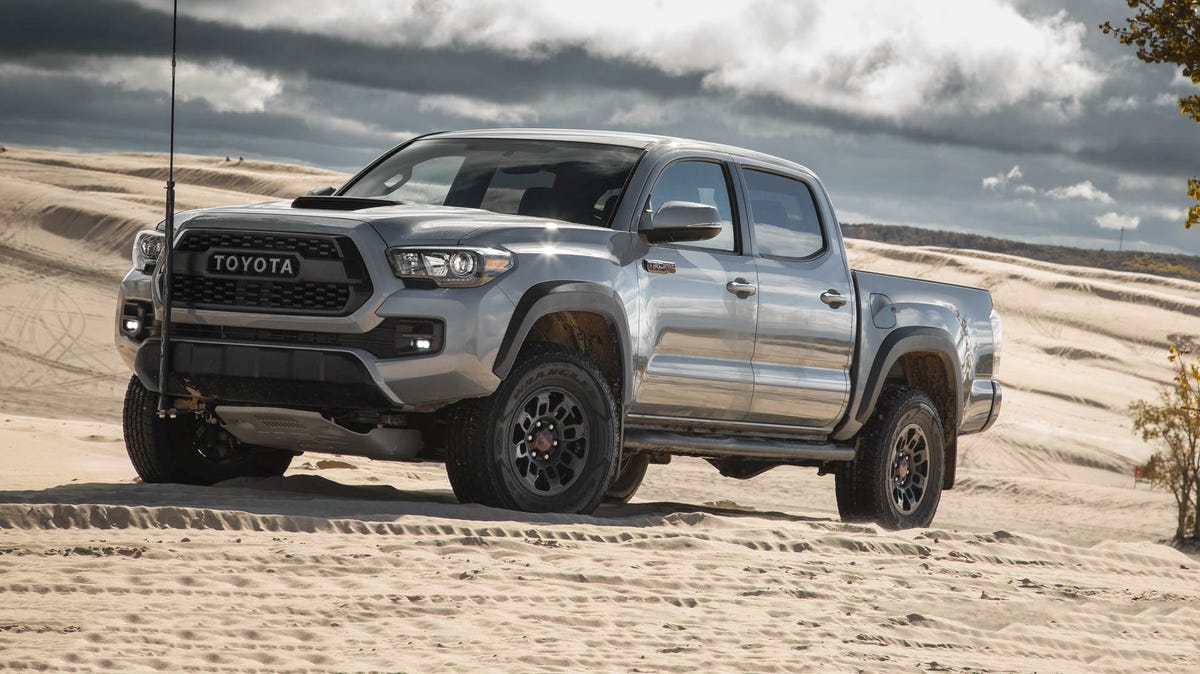 This particular off-road beast is built for rough conditions. Mostly, where harsh weather conditions are present. But today it may be enjoying cruising through some forest paths in search of adventure while conquering mud pits and rocks along the way with ease despite being stylish at the same time.
Ford F-150 Raptor SuperCrew

Built to handle just about any terrain you can find. This truck is super lightweight with high power packed under the hood. The 6.2L V8 engine with 411 hp and 434 lb-ft of torque allows it to conquer rough roads without an issue. Another thing that makes this so unique, is the design of its wheels which have been specially created for off-roading.
Jeep Wrangler Unlimited Sport S

This particular jeep has a 2.0L turbocharged four-cylinder diesel engine, that gives it maximum torque at low RPM. which makes it very effective when on muddy roads where one needs lots of power. In addition, this jeep maneuvers well on and off the road which makes it a good pick for that person, who would like to travel the back roads with their family while camping out in nature.
Jeep Grand Cherokee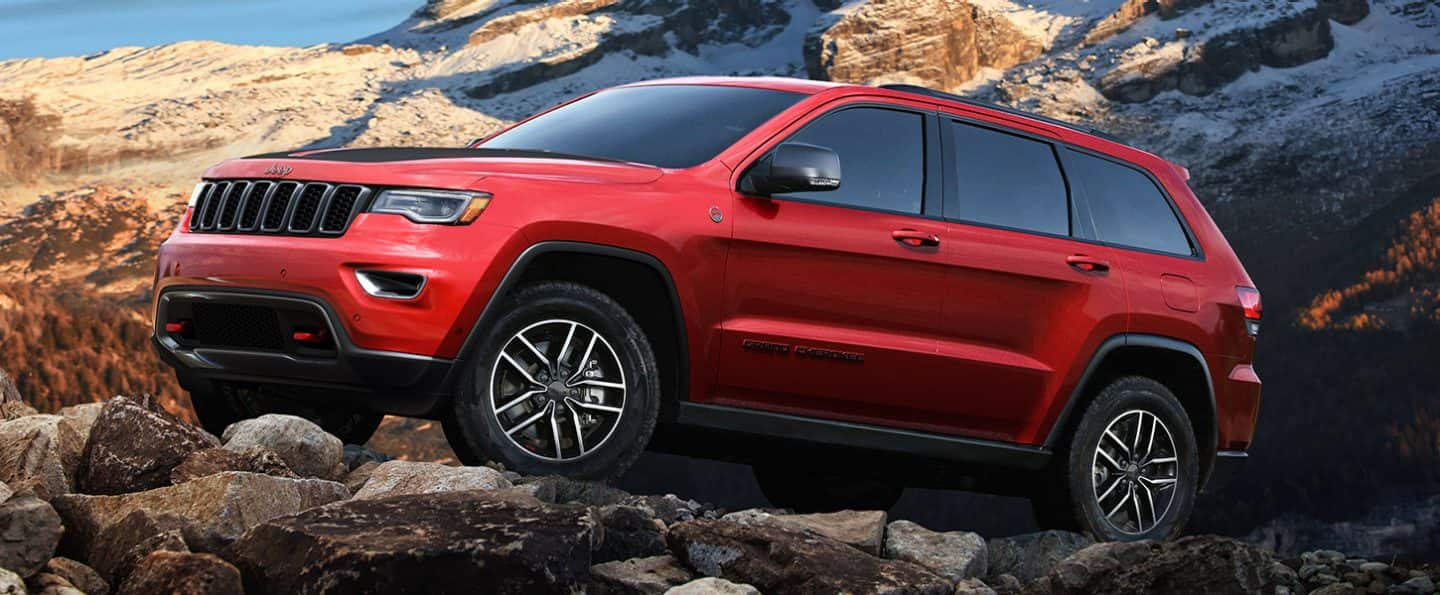 This is suitable for anyone who wants to take their family along while going over rocks and through the mud. This diesel-powered SUV has a 3.0-liter V6 engine that gives it a whopping 240 HP and, 420 lb-ft of torque allowing you to conquer any obstacle in your way.
Mercedes G550 4×4 Squared

If you have lots of money then this one is for you. It's considered to be the best luxury off-roading car with high performance and off-road capability. This model has the most out of any vehicle in this list when it comes to power, speed, agility, comfort, etc. It's a true off-roading monster.
Land Rover Range Rover Sport SVR

This is another pick for those who have lots of money because it can handle just about anything you throw at it. Including extreme climbs and descents without breaking a sweat or giving up on its passengers. Furthermore, it even gets 9.7 inches of ground clearance which makes it one of the highest vehicles in this category.
Porsche Cayenne GTS
Although expensive in both price tag and maintenance cost this SUV is still around with better looks than before and improved performance. With a twin-turbocharged engine under its hood and 7-speed automatic transmission, it's easy to see why this car has been around for so long and why enthusiasts love it.
Jeep Wrangler Rubicon

This is the most traditional of these cars, it's redesigned for performance with added power and better handling. This specific model also has a new suspension that results in a smoother ride than before which makes it comfortable to drive even on long trips.
Nissan Patrol GU Petrol 7 seats 4WD
Originally designed for governments around the world this car offers excellent off-road capability. Due to its ability to conquer terrain, you wouldn't believe exists on planet earth. Built mainly for transporting VIPs over any kind of surface you could imagine. While offering military-like quality features including bulletproof glass and plenty of space for passengers while featuring an engine that can push cargo while maintaining fuel economy.
Range Rover Evoque Coupe HSE Dynamic

Most people don't consider giving their kids a ride off-road. Because it may not be as comfortable as using an ordinary car. But this surprising model from Land Rover features amenities such as leather seats, footrest, and even cupholders giving it a luxurious feel that makes taking your kids with you on an off-road adventure.
Mercedes G 63 AMG

This is the most expensive car on this list and for good reason. It's a luxury SUV with lots of power and supreme performance. It has a 5.5L twin-turbo V8 engine under its hood that allows one to climb steep slopes effortlessly. In addition, it offers unique features including skid plates, underbody guards, and height-adjustable air suspension giving it high-speed performance even when steering around tight corners.
CONCLUSION:
These cars were handpicked based on reliability and performance, the engines listed above are some of the most powerful and reliable in their categories and thus make them ideal for those looking for a car that can handle almost any terrain you throw at it. If you want even more power than what's listed above then there might be other cars out there but here we focused on compact SUVs with higher off-road capability than regular ones.